Climate Symphony
orchestral score
in production
featuring a solo by a plant
funded by Neustart Kultur: Musikfonds, GEMA, Dt. Musikrat
image © Janene Higgins
Hélène's Briefe
music for choreographed dance world premiere @ Gedächtniskirche 10/30/2020
UNO event commemorating 75 years liberation of Auschwitz
Choreography: Polina Großmann-Bendersky & Kathinka Sonneborn
Director: Petra K. Wagner
music: Cassis B Staudt
featuring Electric Choir
Electric Choir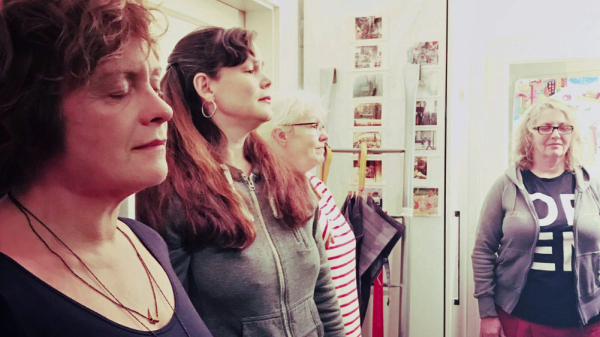 Cassis is the choir director of Electric Choir featured in her scores. Currently you can hear Electric Choir in 'Searching for Fritz Kann' (nominated for the Deutsche Dokumentarfilm Musikpreis 2022) and 'Adam & Ida - Almost a Fairytale'.
Band: Beauty And The Bs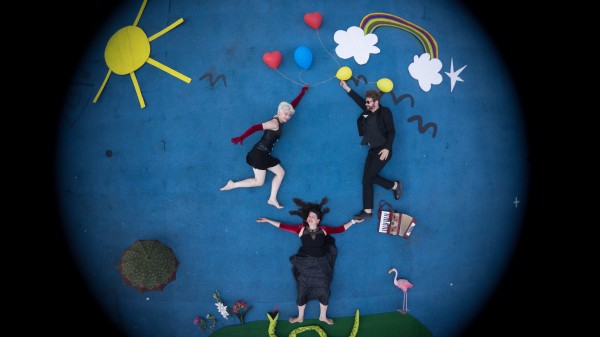 Cassis' band Beauty And The Bs features Cassis B (accordion, voice), Greta Brinkman (bass, voice), Alexander Dorenberg (guitar, voice), L wie Ludi (drums, voice)
beautyandthebs.de
Analog Love
Hold Love in Vain
Girl Time
Berlin Banter
podcast visitBerlin
podcast for visitBerlin 2021
production, music: Cassis B Staudt
featuring Mike Trupiano
ABOUT BERLIN App, Google Play Store, Apple App Store.
Orchestral score: Triptych
Film music symphony in three movements commissioned by the Otto Sinfoniker, Berlin - performed live in 2016 featuring films by Leighton Pierce, Phil Solomon and Paul Clipson.
www.hearart.de
Film Music Album: FLYPAPERTHIN
Cassis B wrote the score for the feature Die Boxerin/About A Girl. Together with Herbie Flowers, Clare Lacey and Lars Schuy she recorded the CD flypaperthin, which includes music from the film and other pieces.
boxerin.com available on spotify, Apple Music, Amazon, etc.
flypaperthin
anticipating peace
alps
Band: b-blush
Cassis band b-blush featuring David Cossin, Christian Bongers and at times Michele Temple, Trey Files, Tony Corsano, Tony Jarvis, Sonhando Estwick and Andre Rattay focused on Cassis' compositions and released the cd's heartcore and you are here (partially produced by Moses Schneider). They toured several times successfully through the US, Europe and Mexico. Their songs were featured in Peter Patzak's Sternzeichen/Zodiac Sign
Rolling Stone described b-blush as taking pop to new places.
Coaching
Cassis B is available for teaching:
Teaching of Songwriting/Performance/Voice/Piano Coach with private clients
Guest Lecturer HAW, Hamburg
Workshop: Music in Boxing Movies, FAMU, Film University Prague and several at NYU
Workshop: Music and film production, NXNE, Toronto
Workshop: Just do it (inspirational), NY 'Crossing Borders', Ithaca